Buying a caravan or motorhome is a major expense
How galling it must be to find your pride and joy broken into or stolen, especially as insurers are reluctant to pay out on lost contents without proper receipts. This is why it makes sense to fit a sophisticated alarm, preferably in conjunction with a tracking device, to ensure rapid recovery in the unlikely event that a thief will get through the first level of security.

One system which ticks all the boxes is a new product from Yorkshire company 'Outsmart the Thief Limited'. Their Sold-Secure, TÜV and CE approved 'Defender' system was fitted to our Ford Transit campervan earlier this year, and we're well pleased with it. Defender is made to Outsmart's design by Italian specialist company Gemini Technologies, using Siemens components. Ours was installed at our home by Outsmart's managing director, Carl Meyer, a friendly and most knowledgeable chap.

When laid out on the kitchen table, there seems little to the kit – a modest cable loom, a couple of remote fobs, two dongles and a Black Box containing the magic. The very tidy installation took only a couple of hours as most equipment is wireless; only a tiny dashboard dongle-park, and discreet ultrasonic, door, and the PIR motion sensors are visible.

How can 'Defender' protect your van? Put simply, it combines alarm and tracker functions. The alarm defends the perimeter, sounding a siren if a door is opened, whilst sensors detect a change of air pressure (as when a window is opened) or a shift in the van – wind buffet is ignored. Moreover, a night-time setting enables secure sleep without triggering the alarm. If the siren sounds, Outsmart has its own monitoring station which immediately calls the owner on home or mobile phone, so they can call the police.

If a thief tries to steal the van, Defender really comes into play. With the alarm activated, the engine won't start until the alarm is de-activated by the key-fob. If the thief found and destroyed the black box, then the vehicle wouldn't start until Outsmart returned to fix it. Tamper with the vehicle battery when the alarm is active, and the Monitoring Station is alerted, but with the alarm switched off, the battery can be changed easily.

Should thieves steal your keys, (an increasingly common scenario these days), they must deactivate the alarm before starting-up. When the owner discovers the theft, he contacts the Monitoring Station, which tracks the vehicle and liaises with the authorities.

Here's the 'Unique Selling Point' LockDown™ – Outsmart can arrange with the constabulary to immobilise the vehicle as soon as it comes to a halt at a safe place, such as a road junction, for instance. The engine switches off and won't start again until the police ask Outsmart to release it. This is a clever feature that avoids dangerous chases, with the attendant risks of damage or injury.

Of particular interest to caravan owners is Outsmart's 'Geo-fencing' feature. Once armed, any change in location, say if the caravan is pushed, will alert the monitoring station, which will contact the owner to ascertain if the movement is lawful. If the caravan cable is plugged into a tow-car electric socket, the alarm sounds and all outside lights flash and again, the monitoring station is alerted.

We find the system simple to use, it has every feature we could wish for and peace of mind is included in the price. Supplied and fitted at your home, the Defender costs £649, with an additional monitoring cost of £95 per annum, or £395 for five years. For owners with a suitable alarm already fitted to their motorhome, the Defender Tracker can be fitted in conjunction with the existing alarm for £495 fitted. This will still allow the Safe Stop feature to be used.

By: Andrew and Rona Bromley.
---
Some months ago we published a feature about the four main companies who supply tracking devices to the caravan industry. Since then we've come across another company which has recently entered the market with a state-of-the art system specifically designed for caravans. It's produced by Outsmart the Thief Ltd and has so many features that we thought it would be worthwhile telling you about them.

The company has been in the tracking business for some 20 years although its monitoring centre was established several years before that, back in 1981. In addition to monitoring its own tracking units, the centre is also responsible for monitoring trackers of several other tracking companies.

The most important thing about the Defender is that it is pro-active and protects the caravan 24 hours per day, 365 days per year. Any unauthorised movement, or interference with the alarm, such as cutting the wiring to the siren, automatically – and silently – alerts the monitoring centre which then contacts the owner via any of several landline or mobile phone numbers. Incidentally, the company always advises the owner not to attempt to recover the caravan himself but to contact the police and obtain a crime reference number which he then gives to the monitoring centre. It then takes over and liaises with the police keeping them informed of the location of the caravan, plus it's speed and direction. Importantly too, the Defender enables caravans to be tracked not only throughout the UK, but throughout the EU and beyond.

Outsmart the Thief offers two systems for caravans: one for use with the caravan's existing alarm, whilst the second is a complete system which includes the company's own PIR alarm and 120 decibel siren. Recently, I was lucky enough to be able to see OTT's managing director, Carl Meyer, install a tracker in a caravan which already had a sophisticated PIR alarm installed. The reason I say, sophisticated, is because the existing alarm included reed switches on the door, windows and even the fridge ventilator grill. At first I couldn't understand why anyone would alarm a ventilator grill, but Carl told me it was because the thieves would remove it to cut the wiring to the siren – caravans with fridges fitted on the nearside, often have the siren fitted adjacent to them, he told me.

For obvious reasons, I can't say where Carl fitted the tracker. However, I have always said that given 10-15 minutes I could find a tracker in any caravan you like to name. I was wrong! Carl hid his tracker so well, that I am totally convinced that no thief will ever find it unless he takes the caravan to bits. I cannot over-emphasise the importance of concealing the unit because I have been told of instances where thieves have had no problem in finding a tracker which they then ripped out so that when the police arrived all they found was the tracker lying on the ground where the caravan had been.

One of the first things I noticed about the Defender is that it is very small – about the size of a packet of cigarettes, although slightly thicker. But its size belies its features which include both a tow alert which triggers the siren when the caravan is plugged into the tow vehicle, and a dual tilt sensor, to detect fore and aft, and side to side movement. There is also a geo-fence facility which will silently alert the monitoring centre if the caravan is moved outside the perimeter of the geo-fence. Yet another feature actually enables the Defender to be armed even whilst you are in the caravan – during the night when you are asleep, for example, or if you leave your pet alone in the caravan.

Something which has always concerned me about tracking systems is how do you know they are working? In the case of Defender, if any fault develops, or the unit fails, the monitoring centre is alerted, and as part of the company's policy, it will immediately arrange for a technician to visit the caravan and rectify the fault, or replace the tracker if necessary. Similarly, if the caravan battery runs down or is disconnected the Defender's back-up battery takes over – and alerts the monitoring centre. However, the Defender's current drain is so tiny that it would take several months before the caravan battery's voltage dropped to the point where the back-up battery was needed. Two more features: the system can be activated direct from the monitoring centre if necessary; and activation is always silent – there is no audible sound to alert anyone, only the side lights flash.

Defender has been tested by Sold Secure to Gold standard, in addition to which it has also received European TUV accreditation – the highest award available. As a result, the majority of insurance companies give discounts ranging from 10 – 25 per cent when it is fitted to caravans. The unit comes with a two year parts and labour warranty, and importantly, is transferable from caravan to caravan and owner to owner.

The bespoke system – the one which comes complete with the PIR alarm – costs £649 supplied and fitted, whilst the basic system for use with an existing caravan alarm is £495. In both cases, monitoring is £95 per year, or £395 for five years.

Finally, it's also worth mentioning that there is also a dedicated Defender for motorhomes. It has all the features mentioned, plus an additional one called "Lockdown" which enables the monitoring centre to switch the engine off when it is safe to do so, after which the thieves cannot restart it – even with the key.

By: Douglas King. Technical Editor.

---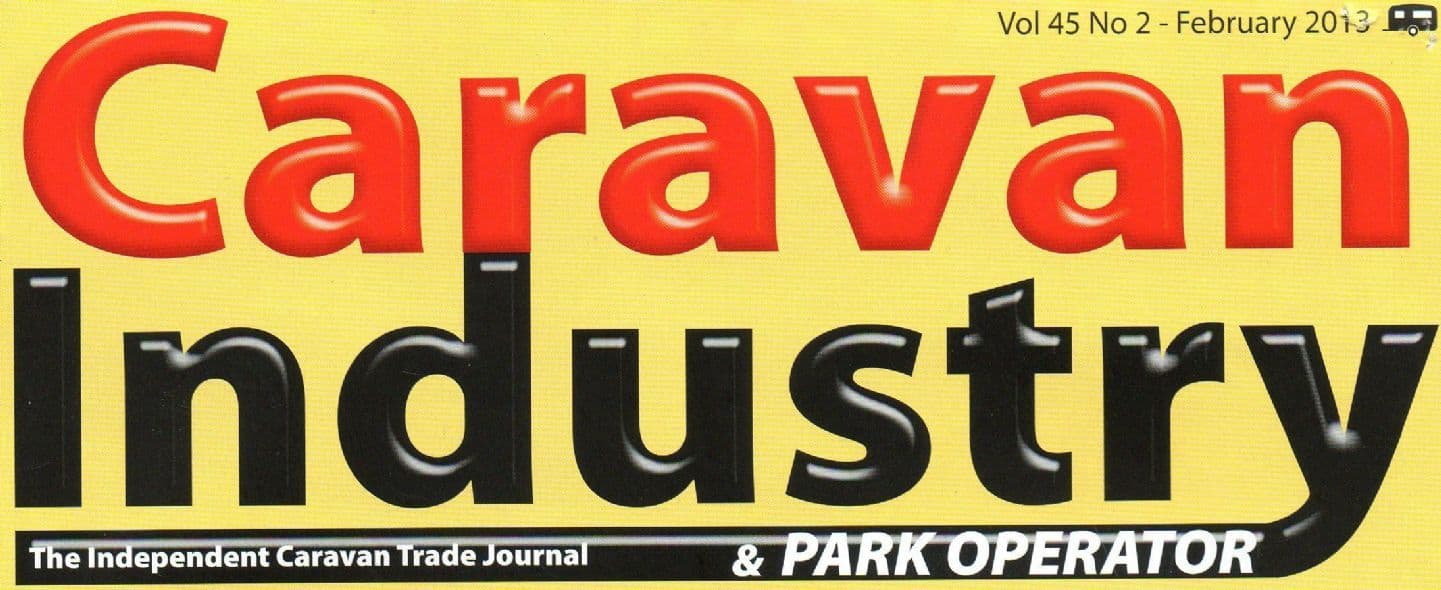 In depth look at Outsmart the Thief Defender System
Anyone's caravan or motorhome represents a major commitment in monetary terms, therefore surely it follows that one should both care and protect that investment. Indeed most insurance companies insist on a sophisticated alarm system at the least, offering a premium discount in return.

Usually, you only find out how good the system fitted is upon the attempted theft or damage caused by a break in. Come to think of it the same applies to your insurance company! Anyone who has meet Carl Meyer cannot fail to note he is a friendly and extremely enthusiastic fellow dedicated to his product, we were so impressed we put him to the test with our new motorhome.

With an engineering and military electronics background, Carl is Director of Outsmart the Thief Limited, based in Yorkshire. His Gold awarded Sold-Secure, TUV and CE approved 'Defender' system has been developed after years of fitting other manufacturers products, noting both the positive and negative elements along with their failings and weaknesses, along with the fact that most companies reply predominantly on recovery than prevention of theft.

From this he has designed a bespoke product specifically for the leisure vehicle market, manufactured for him by world-renowned Italian specialist company Gemini Technologies and not another 'make do automotive fit all' system. Comprising of a short wiring loom, easily concealed small box, siren and discreet wireless ultrasonic, activation dongles/fobs and dash mounted dongle-park. Installation takes but a couple of hours at home, work or dealership costing £649.00 with 365-day airtime at £95.00.

The fact that a vast majority of caravans or motorhomes are left unattended for long periods, be it stored at home on the driveway or on secure site facility meaning power consumption and battery drain is of the utmost priority. By fitting an alarm and a separate tracking devise you have not one but two drains on the battery, added to other systems requiring power, therefore 'Defender' is a two in one combined alarm/tracker system. And although (unlike some non proactive systems) it never sleeps it consumes a mere six milliamp - a tenth of most competitors units that flatten batteries within forty days. Having stated that, taking into account battery condition and ambient temperature it could well be considerably shorter than forty days.

The fact that some systems sleep, also leaves them at the mercy of professional criminals (as opposed to joy riders) who know points where systems are fitted/concealed and can rip them out before the theft is noted and alarm activated.

Using multi GPS, GSM on 2G (faster and has the largest coverage) with 3G capabilities it reports full information to the companies own state of the art control room (above ground with air lock doors, worldwide mapping and uninterrupted electric supply) every 5 seconds whilst in motion, and reports and holds it last position when stationary. Noting that signal would be lost within a tunnel the 'Defender' switches to lateral movement sensor. When asked why predominantly 2G? Carl advised "All Thatcham Cat 5 and most tracking systems run on 3G network signal which uses coverage by population; Vodafone 80%, Orange EE 93% and O2 Network 80%. With the 2G signals being far higher at Vodafone 99%, Orange EE 99%, and O2 Network 99%".

Another welcome feature combats jamming, as 'Defender' holds its last known location (as well as reporting to control room) and will not allow the engine to start if jamming is attempted, also alerting the control room. Unauthorised entry of course triggers the control room, who even know the point of entry activation, be it any of the habitation doors or lockers (therefore minimising any chance of false alarm) activation of the siren, and immediately contacting the owner by landline or mobile.

But for me the deciding factor was the extraordinary fact that unique within its complex, yet reliable software they can turn off the vehicles engine ECU, known as Lockdown, rendering it useless as it will not unlock or restart! Therefore dangerous police chases are not required as they can follow at a safe distance and liaise with the control room to perform the stop procedure, ensuring less damage to the motorhome or injury to anyone. The control room can also stop the engine without police in attendance as soon as the vehicle is seen to have a zero speed status for 3 seconds or more, alleviating any danger to other motorists.

And as most theft scenario these days are with the key after breaking into the owners home to circumnavigate manufacturers immobiliser systems this is a extremely worthwhile feature indeed, if only for peace of mind.

Not sure if you've locked your motorhome while out exploring your touring destination? Carl added, "Of course the control room can do that too, remotely! Whilst certain alarm features can be turned off with others still activated, monitoring doors with the owners aboard soundly sleeping". It's truly a magical, easy to use magic black box of tricks.

In recent times metal theft has become almost epidemic, motorhome owners are not immune either as the precious metals (especially Platinum) involved in the manufacture of pollution emission cutting catalytic converters are targeted, the thief being somewhat aided by the increased ride height of a motorhome. Outsmart the Thief have countered with an addition 'Cat Defender'. Comprising two smart technology detection sensors (STDS) that activate automatically when ignition is turned off, it can be added to the 'Defender' system (Cat Defender 2) or most other alarm systems, working alone or in conjunction. These harmonically tuned sensors protect the motorhomes valuable catalytic converter from attack by tools, battery saw or oxyacetylene torch, or interference to the sensors or wiring loom activating siren, flashing lights and alerting control room.

Of late Carl has found considerable interest in both products from dealers around the country, sometimes following unfortunate forecourt thefts. These no doubt targeted because they are easy pickings, usually virtually unsecured overnight on forecourts and multiply hits in a single location. Other interest has come from hire companies and motorcyclists. Cat Defender costs £299.00 fitted nationwide, hindsight is a wonderful thing!

By: Terry Acreman. MMM Technical Editor & Caravan Industry Correspondent.
---

ANDREW DITTON......talks about caravan tracking and alarms

I am not a fan of caravan alarms... I detest them. More than one afternoon's peace and quiet has been broken by somebody's screeching alarm. The hapless owners return hours later to discover that they have become the most unpopular people on site. I have, however, always been a fan of tracking devices. I like the idea that if somebody tries steal my pride and joy a control centre will rapidly alert me and assist the police with the exact location of my caravan. The insurance discounts stack up.

My Airstream's tracking device developed a mysterious fault. Rather than just pay the tracking company for an 'upgrade' I looked elsewhere. This is when I ran into Carl Meyer from Outsmart the Thief. Its tracking device has all the necessary gongs, awards, and approvals, and boasts a 100% recovery rate. However, Carl had a struggle to persuade me that a tracking device is best used in association with a decent alarm system, as is the case with its Caravan Defender product. "Our sensors use digital switches as opposed to outmoded mercury switches to detect movement," he says, "so they are not affected by vibration and wind, generating fewer false alarms." I was still not convinced.

Carl acknowledged that an alarm on its own is pretty useless. But, he said "Our alarm is linked to the tracking device, and vice versa." In other words, while the world and his dog very rarely act upon an alarm, Outsmart the Thief's 24-hour control centre will always act upon notification of an activation, and alert the owner. Another advantage to linking an alarm system to a control centre is that the centre can switch off the siren remotely It can even arm up the unit if you've gone away and forgotten to do so yourself, and can do so in 'pet' mode, which isolates the PIR movement sensor inside the van.

Such detailed knowledge of what has set off the alarm comes in useful in the case of a genuine attempted theft. As for being happy with a tracking unit alone, Carl suggested that surely it would be better not to have the caravan stolen and possibly damaged in the first place? I was won over and promptly arranged an installation. Despite a nationwide network of fitters, I was honoured to have the big man himself do the necessary.

European Airstreams have their British wiring looms sent over to the USA to be incorporated into the body shell during the construction process, but happily there was enough accessible cabling to enable a quick and simple installation. No, of course I am not going to tell you where it is... but it took a while to put the caravan back together again. According to Carl, 90% of a tracking device's effectiveness lies in its clever concealment. The Caravan Defender is fully waterproof so it can even be fitted beneath the shower tray.

Battery drain is a major concern when considering such a device. It sounded quite worrying that the Caravan Defender never 'sleeps', but as Carl explained, a lot can happen in the 20 minutes in which some devices are sleeping in power saver mode. Instead, a low current draw of 6mA has been achieved, as opposed to up to 30mA of some competitors. If the leisure battery does run low, the unit will alert the control centre before switching over to its own battery.

The PIR movement detector and door entry detector both have their own replaceable batteries. Even better, when the car is plugged in to the caravan and the system is armed (say, at a motorway service area), the system protects the car too. If a thief disconnects the 12V plug from the car, off goes the alarm and you'll get a call.

Arming and disarming the system won me over once and for all. There were no annoying loud beeps or chirps to wake up my neighbours when I roll in late from the pub. The system lets you know its status by flashing the road lights, just as it does when the alarm sounds to identify which caravan it is that has the problem. Such a simple and elegant little touch. A lot of thought has gone into its design and execution, and it shows.

Mr Andrew Ditton. Caravan Magazine Journalist.
---